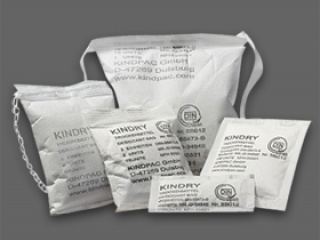 32 unit type A/B 16 unit type A/B 8 unit type A/B 4unit type B 2 unit B 1 unit B 1/2 unit type B 1/3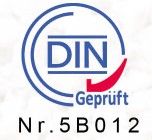 KINDRY® series bagged desiccants are production under DIN55473 and US MIL-D-3464E standard.
By using Bentonite Desiccant as raw material, it has more advantages compared with Silica Gel desiccant.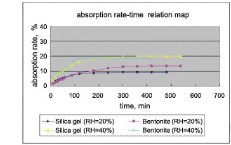 1. Bentonite Desiccants offer higher adsorption capacity than Silica gel desiccant in the most common packaging environments.
2. Bentonite Desiccants are often less costly than equivalent silica gel desiccants.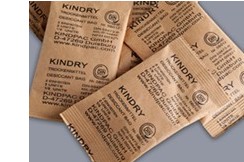 3. Bentonite Desiccant is a kind of natural,safe, non-toxic, DMF free desiccant. It can be disposed directly as regular waste.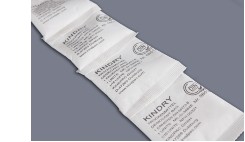 4. Bentonite Desiccant can be used in industrial, consumer, pharmaceutical, nutraceutical areas etc.
5. Measurement in "UNIT".
For details comparison between Bentonite and Silica Gel, pls click link index.php?module-news-view-3.html
For more information of bentonite, pls click link index.php?module-news-view-9.html